Grace Romeo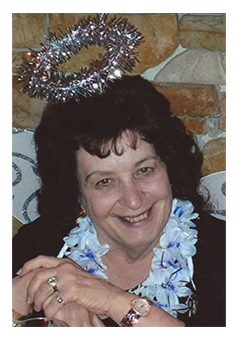 ---
In 1972, she reunited with Fr. Damien when she felt that two of the children she was working with would benefit greatly from attending Archbishop Damiano School. Grace went to the School Superintendent and convinced him it was the right thing to do to send the children to St. John of God Community Services. It was the beginning of a relationship that has continued for decades.
Grace became an advocate for the organization speaking to other school districts and sharing the mission of St. John of God Community Services. Her years of experience in the field and passion to ensure children with special needs are given the same opportunities as other children, makes her an amazing ambassador.
As a case manager, Grace was here working side by side with the parents who understood their participation was important to keep Archbishop Damiano School successful in those early years. "The feeling of compassion and hope that is given to parents is what distinguishes St. John of God Community Services from other schools. We need to work to keep the compassion and hope in the program," shared Grace who was recently elected President of the St. John of God Community Services Board of Directors. Not only has Grace been a tireless volunteer throughout the decades, she has also been a loyal supporter. Each year she chooses to support the organization, which she describes as one of her most important philanthropic interests. The gifts received at St. John of God Community Services helps offset costs for services that are not covered by tuition including support groups, therapeutic recreation programs and some therapies, all which allow the organization to continue to be one of the best in the region.